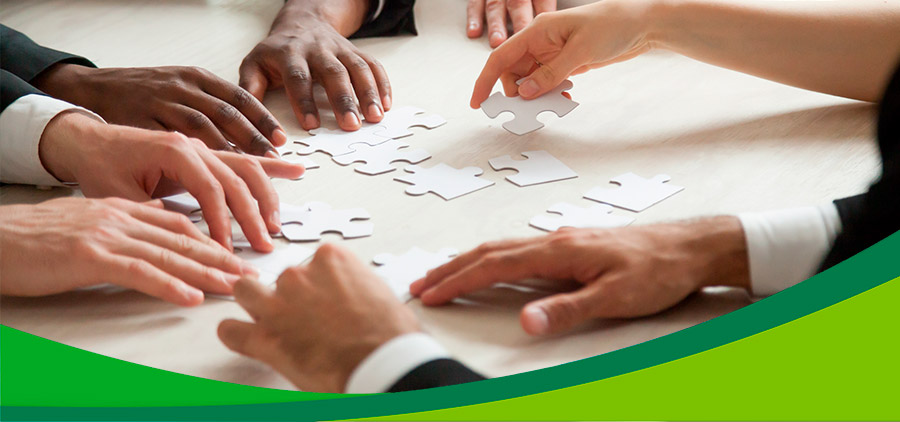 Seminario: Relational Marketing In a Digital World - Curso de extensión de Posgrado RR 267/22
El curso forma parte de la Especialización en Marketing.
Stephen Madarasz es un profesor invitado de la State University of New York.
El curso tendrá la siguiente dinámica:
Asignación de proyecto grupal: Construcción de relaciones digitales de marca: los estudiantes trabajarán en grupos de cuatro para identificar y analizar la estrategia / tácticas que utiliza una marca seleccionada para establecer y mantener su propuesta de venta única y reforzar la relación con el cliente en la era digital.
El curso se dictará en ingles con la posibilidad de traducción simultánea
people
Dirección Académica
Stephen Madarasz
Marketing and Public Affairs Consultant
Albany, New York, United States
Experience
Consultant Stephen Madarasz LLC
Gansevoort, NY
Marketing and Public Affairs consulting practice focused on helping clients "connect the dots" to deliver impactful messages, build relationships with their audience and reach their objectives.
University at Albany/RPI/College of St. Rose Graphic
Adjunct Instructor
University at Albany/RPI/College of St. Rose
Jan 2001 - Present20 years 8 months
Teach Marketing Communication (online and face to face), Public Speaking and Business Presentations with high course and instructor ratings.
School of Business and the Communications Department of the College of Arts & Sciences at the University at Albany (State University of New York), 2000-present;
College of St. Rose, 2015-present
Rensselaer Polytechnic Institute, Troy, New York, 2009 to 2012
CSEA - New York's Leading Union Graphic
Director Of Communications
CSEA - New York's Leading Union
Jan 1985 - Oct 201631 years 10 months
Served as a highly visible public representative while managing the internal and external marketing and communication activities of CSEA, representing 300,000 working people doing every kind of job in every part of New York. Responsibilities included media relations, advertising, marketing, website and publications, community outreach, print and mailing operations and managing a statewide staff of 23 and a department budget of $6 million.
Personas interesadas en temas de marketing y negocios, sin necesidad de conocimientos previos.
Profesionales con interés y responsabilidad sobre calidad y servicio al cliente o que deseen ampliar sus capacidades en prácticas de gestión aplicada.
Módulos temáticos
1. Overview: Relational Marketing in a Digital World
Synopsis: The basic concepts of traditional Marketing continue to apply today with new tools
and capabilities that exponentially accelerate relationship dynamics with consumers. Brands
must continually sustain and anticipate points of contact that reinforce a mutually beneficial
relationship wth their audience and potential audience.
Poll Exercise/ Discussion
Lecture/Discussion
Group Project Overview
Group Formation/Breakout Room Meetings
2. Brand Message/Tool Integration and Impact
Synopsis: The choice and coordination of Digital Marketing Tools to reinforce your brand
message and maximize relationship building impact on your target audience is a dynamic
process. Achieving seamless integration while also maintaining consistency and frequency in
your messaging is central to building brand affinity.
Poll Exercise/Discussion
Lecture/Discussion
Group Project Breakout Room Meetings (Consultation with Instructor)
3. Making the Metrics Mantra Meaningful
Synopsis: The ability to measure results is increasingly essential in the Digital world and must
be part of any serious Marketing plan. Numbers alone will not always explain your impact and it is necessary to ensure that your metrics methodology truly reflects quantitative and qualitative Customer Relationship success.
Poll Exercise/Discussion
Lecture/Discussion
Group Project Breakout Room Meetings (Consultation with Instructor)
4. Digital Marketing in the Real World
Synopsis: The best planning and execution of Marketing activities will always be affected by
the dynamics of the marketplace, especially in the accelerating Digital world. Understanding
your competitors and others, and being prepared to adapt and respond is a competitive
advantage.
Poll Exercise/Discussion
Lecture/Discussion
Group Project Breakout Room Meetings (Consultation with Instructor)
SISTEMA DE EVALUACIÓN:
Cada grupo entregará un documento de 10 a 15 páginas sobre la marca seleccionada y sus actividades de marketing.
date_range
Comienzo, horario y duración
Fechas de realización: del lunes 1º al jueves 4 de agosto de 2022.
Horario: 19 a 22.15hs
Total: 12 horas de dictado
campus virtual Usal

http://fceye.usal.edu.ar
border_color
Inscripciones
Inscripción online a los cursos
Actividad Arancelada
Se otorgarán certificados 
- de ASISTENCIA: para quienes alcancen el mínimo de asistencia requerido y no deseen cumplir con una instancia de evaluación.
- de APROBACIÓN: para quienes tengan interés en ser evaluados y cumplan con los requisitos de la actividad.
Aranceles:
Internos Usal: $ 23.088 *pedir código de descuento
Externos Usal: $ 28.860
Centro para Graduados: $ 21.645 *pedir código de descuento